You are here
Back to top
After Caravaggio (Hardcover)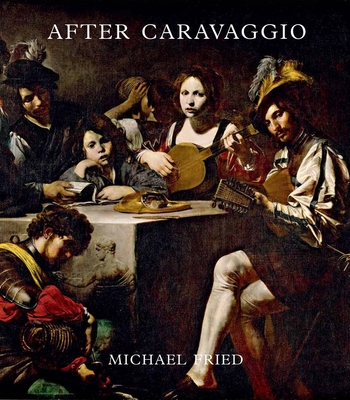 Description
---
A revelatory study of a school of remarkable painters from one of the great art historians of the 20th century

During the twenty years following Caravaggio's death, his revolutionary precedent inspired the creation of a remarkable body of paintings. Drawing together works by Bartolomeo Manfredi, Valentin de Boulogne, Nicolas Tournier, Nicolas Régnier, Cecco del Caravaggio, and the young Jusepe de Ribera, Michael Fried examines the nature of this later generation's engagement with Caravaggio. The magnitude and interest of their achievements have long been recognized, but existing scholarship has touched only the surface. Fried approaches his topic with seriousness and sophistication, revealing the density of meaning and sheer pictorial ambition in the works of the painters known as the Caravaggisti.
 
Accessibly written, this beautifully illustrated book combines an account of works by Manfredi, Valentin, Tournier, Regnier, and Ribera with a detailed case study of Cecco del Caravaggio's Resurrection (1619–20), and concludes by surveying a group of paintings by Guercino, a painter not counted among the Caravaggisti, but whose strategies in relation to the viewer aligned him with their interests. Fried moves with agility between broad and focused fields of vision. In his final remarks, he makes a compelling case for understanding these paintings in relation to the thought of René Descartes.
About the Author
---
Michael Fried is J. R. Herbert Boone Professor of Humanities and the History of Art, Johns Hopkins University.
Praise For…
---
"There is no question that the student of the Caravaggeschi will learn a great deal from Fried's analyses... this is a sharp eye which will reward those who will accept its guidance."—Theodore K. Rabb, Art Newspaper
— Theodore K. Rabb