You are here
Back to top
The Tempest (Mass Market)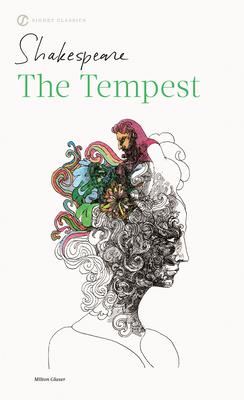 $5.95

Usually Ships in 1-5 Days
Description
---
The Signet Classics edition of William Shakespeare's fantastical play that combines elements of tragedy and comedy.

Prospero—sorcerer and rightful Duke of Milan—has lived a reclusive life with his daughter Miranda in the years since his position was usurped by his brother, Antonio. Now, as Antonio's ship passes near Prospero's island home, the sorcerer conjures up a terrible storm that will change all of their destinies....

This revised Signet Classics edition includes unique features such as:

• An overview of Shakespeare's life, world, and theater
• A special introduction to the play by the editor, Robert Langbaum
• Selections from William Strachey, Sylvester Jourdain, Montaigne, and Ovid, sources from which Shakespeare derived The Tempest
• Dramatic criticism from Samuel Taylor Coleridge, E.M.W. Tillyard, Lori Jerrell, and others
• A comprehensive stage and screen history of notable actors, directors, and productions
• Text, notes, and commentaries printed in the clearest, most readable text
• And more...
About the Author
---
William Shakespeare (1564–1616) was a poet, playwright, and actor who is widely regarded as one of the most influential writers in the history of the English language. Often referred to as the Bard of Avon, Shakespeare's vast body of work includes comedic, tragic, and historical plays; poems; and 154 sonnets. His dramatic works have been translated into every major language and are performed more often than those of any other playwright.