You are here
Back to top
Pulling Your Paintings Together (Paperback)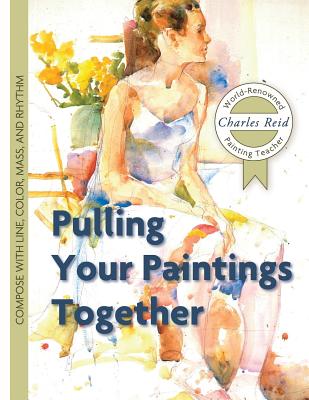 Email or call for price.
Usually Ships in 1-5 Days
Description
---
Pulling Your Paintings Together
is a book about making connections: interweaving lines, shapes, and colors; moving backgrounds into foregrounds, positive shapes into negative ones, lost edges into found boundaries-all with the intention to create a painting or drawing that is a harmonious unit, with all elements subordinated to the effect of the whole.
The medium is unimportant. Watercolor, oil, pen-and-ink, charcoal-all are here, each with its own set of rules and techniques. Yet each is surprisingly unfixed in its treatment. Oil can be handled like watercolor, charcoal like oil, pen lines can be smudged and softened, solid boundaries left broken and open. Because even between media there are relationships and interconnections. All is woven together, one into the other, media, treatments, brushstrokes-like the golden threads of a giant tapestry. Pulling Your Paintings Together is a wonderful addition to Charles Reid's library of art technique books.
Charles Reid has long been considered a master painter. His paintings are fresh and spontaneous, displaying his profound understanding of light and color and expert drawing ability.
Reid was born in Cambridge, New York, and studied art at the University of Vermont and the Art Students League of New York. He has won numerous awards, including the Childe Hassam Purchase Prize at the American Academy of Arts and Letters, the National Academy of Design, and the American Watercolor Society. In 1980 he was elected to the National Academy of Design. Public collections of his work include Smith College, Yellowstone Art Center, Brigham Young College, Roche Corporation, and the National Academy of Design. In addition to painting, Reid teaches workshops around the world. He has written eleven books on painting in watercolor and oil.
Readers interested in related titles from Charles Reid will also want to see: Flower painting in oil (ISBN: 9781626543805), Painting by Design (ISBN: 9781626543218), Painting What (You Want) to See (ISBN: 9781626543782), The Natural Way to Paint (ISBN: 9781626543829).