You are here
Back to top
The Kama Sutra: Deluxe Slipcase Edition (Hardcover)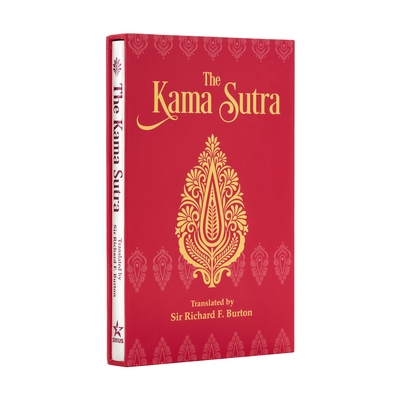 $19.99

Usually Ships in 1-5 Days
Description
---
A luxurious silkbound, gold-embossed edition of The Karma Sutra with full-color illustrations, presented in a decorative slipcase.
The
Kama Sutra
is the world-famous text on lovemaking and fulfilment in matters of the heart. Originally compiled in the 3rd century AD by Vatsyayana, a celibate monk, it is a window on the social practices and sexual habits of an ancient world. In the 19th century it gained a new lease of life when translated into English by noted linguist Sir Richard Burton, who was determined to bring its perceptive ideas to a Western audience. The
Kama Sutra
would have presented a refreshing if shocking alternative to the stodgy marriage advice manuals of the Victorian age. Its basic tenet - that in order for marriages to be happy the participants should be well-versed in the arts of pleasure, both carnal and of the mind - still holds true. And, in spite of a risqu reputation, it is an illuminating, candid, common-sense guide to living a satisfying life.
ABOUT THE SERIES:
The
Arcturus Silkbound Classics
series brings together deluxe gift editions of literary classics, presented with luxurious silk binding, striking embossed cover designs and full-color illustrations.
About the Author
---
Little is known about the life of Vatsyayana, but various authorities suggest that he lived in the third century CE. He is believed to have been a devout man who led the life of a religious student of Hinduism. The translation presented in this edition is by Sir Richard Burton (1821-1890), the British diplomat, explorer and orientalist who discovered the text in the 19th century and made it available in the West.