You are here
Back to top
Memories of a Small Town: Stories from Loogootee, Indiana (Paperback)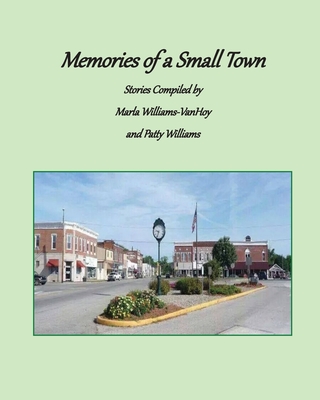 $16.99
Usually Ships in 1-5 Days
Description
---
Deep in the hills of Martin County, in southern Indiana, there is a town called Loogootee. It is a town rich in fond memories, sports fame, church families, family ties, and good friends.
A few years ago, someone approached me regarding putting together a book about the town. This is the result of that idea. I asked for stories telling about memories of growing up in Loogootee, and I am amazed at all the submissions I have received over the past two years.
Patty (Arvin) Williams stepped in to help, and she collected several stories from her friends to add to the collection. Without her assistance, I don't think this book would have ever been completed.
Kenny Greenwell and Stephen Harold Riggins helped recruit a few stories as well, and I thank all three of these wonderful people for making my job a little easier. It takes a village, you know, and that's what Loogootee is all about, helping each other.
Also, Bill Greene, Stephen Harold Riggins, and Kenny Greenwell provided some of the photos for the book. Photo credits also go to David Steele, Patty Williams, The City of Loogootee webpage, Kent Scott, John O'Maley, Lee VanHoy, and myself, Marla (Kalb) Williams-VanHoy