You are here
Back to top
Van Gogh (Hardcover)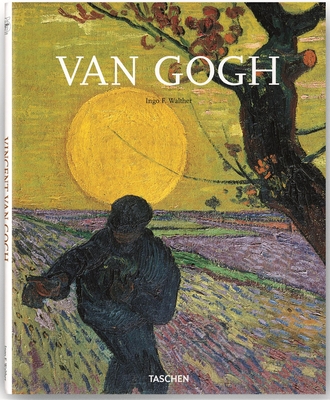 $14.99
Email or call for price
Description
---
Tragic genius: One of the great forerunners of 20th century painting
This richly illustrated and expert study follows Vincent van Gogh from the early gloom-laden paintings in which he captured the misery of peasants and workers in his homeland, through his bright and colorful Parisian period, to the work of his final years, spent under a southern sun in Arles. Here, at last, he found the light that produced the unmistakable Van Gogh style. At Arles, Saint-R my and Auvers-sur-Oise, in the feverish burst of creative energy that marked his last two and a half years, he produced the 465 paintings on which his immortality rests.
Vincent van Gogh
(1853-1890) craved recognition during his lifetime but was denied it until after his self-inflicted death. Today he is universally seen as one of the great forerunners of 20th-century painting, and one of the tragic masters of art.
About the Series:
Each book in TASCHEN's Basic Art series features:
a detailed chronological summary of the life and oeuvre of the artist, covering his or her cultural and historical importance
a concise biography
approximately 100 illustrations with explanatory captions
About the Author
---
Ingo F. Walther (1940-2007) was born in Berlin and studied medieval studies, literature, and art history in Frankfurt am Main and Munich. He published numerous books on the art of the Middle Ages and of the 19th and 20th centuries. Walther's many titles for TASCHEN include "Picasso," "Art of the 20th Century," and "Codices Illustres."