You are here
Back to top
Leonora Carrington (Art) (Paperback)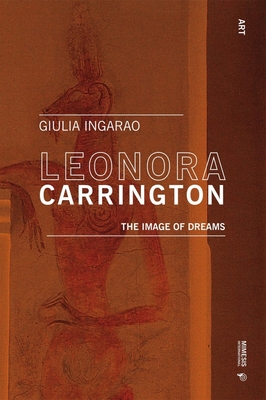 Description
---
Leonora Carrington (1917-2011) was part of an important group of artists who left Europe for America during the Second World War. Andre Breton described her as possessing two priceless gifts: the enlightenment of a lucid madness and the sublime potential of solitary thought. For Max Ernst, she was the Bride of the Wind, a figure who brought energy through her intense life, mystery and poetry.

The current volume brings together a reconstruction of Carrington's biography with a detailed analysis of her artistic production, beginning with her fleeing English high society to follow a dream of freedom, her crazy love affair with Max Ernst and her time in the small village of Saint Martin d'Arch che in the south of France, where she began to paint, write and sculpt. After the outbreak of war, the abyss of madness led her to an asylum, to escaping to New York and finally to Mexico.

The culture of Mexico fed her imagination, inspiring a fantastic mythography that amalgamates a deep understanding of the Italian Renaissance, the hybrid figures of Surrealism and studies of esotericism and alchemy, producing original and extremely sophisticated creations.

The book provides an intense narrative that spans across the fundamental stations of Carrington's life, situating her individual journey within the cultural context of the twentieth century, a journey that begins in England, moves across the Ocean and concludes in the new millennium in Mexico City, where the author met and became acquainted with the artist.