You are here
Back to top
A History of Arcadia in Art and Literature: Volume II: Later Renaissance, Baroque and Neoclassicism (Hardcover)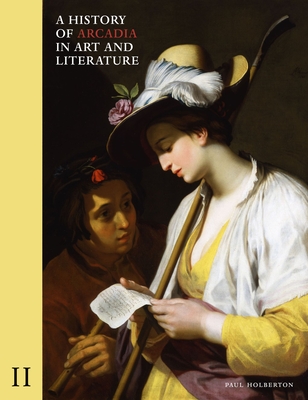 Description
---
A bold, in-depth analysis of the pastoral form in writing and art.

A History of Arcadia in Art and Literature is an unprecedented exploration of the pastoral through the close examination of original texts of classical and early and later modern pastoral poetry, literature, and drama in ancient Greek, Latin, Italian, French, Spanish, Portuguese, Dutch, German, and English, as well as of a wide range of visual imagery. The book is an iconographic study of Renaissance and Baroque pastoral and related subject matter, with an important chapter on the eighteenth century, both in the visual arts, where pastoral is poorly understood, and in words and performance, about which many false preconceptions prevail.  

The book begins with Virgil's use of Theocritus and an analysis of what basis Virgil provided for Renaissance pastoral and what, by contrast, stemmed from the medieval pastourelle. Paul Holberton then moves through a remarkable range of works, addressing authors such as Petrarch, Tasso, Guarino, Lope de Vega, Cervantes, and Shakespeare, and artists such as Giorgione, Claude, Poussin, Watteau, Gainsborough, and many more. The book serves simultaneously as a careful study, an art book full of beautiful reproductions, and an anthology, presenting all texts both in the original language and in English translation. 
About the Author
---
Paul Holberton is known as an authority on Giorgione and has published extensively on the iconography of art and the Italian Renaissance. He is the author of Palladio's Villas: Life in the Renaissance Countryside.
Praise For…
---
"The book's particular strength is its tracing of images and topoi in an impressive array of Renaissance and Enlightenment paintings and prints....Holberton's range of enquiry is broad, his readings of Renaissance paintings nearly always insightful, and his accounts of influential but now little-known works such as Tasso's Aminta (1573) illuminating. He is [a confident] guide."
— The Times Literary Supplement

"Remarkable....substantial....exceptional range....so much to praise."
— The Literary Review

"These two volumes provide the most meticulously researched exploration of Arcadia and the pastoral genre yet...[Holberton's] work stands as a thoroughly enjoyable, visually stunning addition to the study of Arcadia and pastoral themes."
— The Classical Review